Eco-Fair project cooperated to open the community supermarket system- VBA mart
Within the framework of the strategic cooperation between the Eco-Fair Project and the community supermarket system – VBA Mart with the goal of promoting production and business towards sustainability for ecological fair agricultural products in Vietnam through VBA Mart supermarkets, the direct distribution system of products, Eco-Fair Project is a strategic partner to connect sustainable consumers and develop a consumption network of ecological fair products.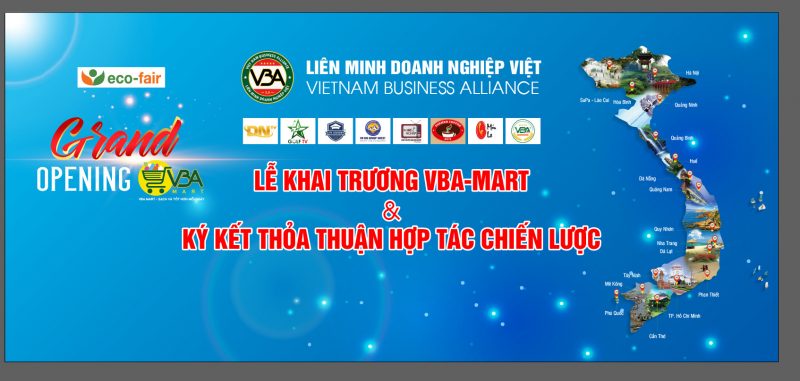 On December 12, 2021, VBA Mart launched Grand opening a community supermarket system at Building A6 of An Binh Apartments, Bac Tu Liem District, Hanoi. The participation of agricultural producers and food manufacturers in the supply chain of the community supermarket system – VBA Mart. With the strategy  of "The best product" is delivered to consumers at reasonable prices. Consumers have the right to participate in monitoring the production process and quality of goods in the supermarket system.
The Eco-Fair project, funded by the European Union, the Switch Asia program, in collaboration with VBA-Food JSCO., to supply consumers the smartest solutions, raising the awareness of Vietnamese enterprises and consumers about sustainable development, to help consumers the opportunity to change the value of their lives.
Every month, with expenditures of each household on essential products, consumers can choose to buy good quality products, clear origin, and responsible for the environment and society. Besides, the solution of long-term relationship between the interests of customers and VBA-Mart, it will bring many benefits to the lives of consumers and the community.